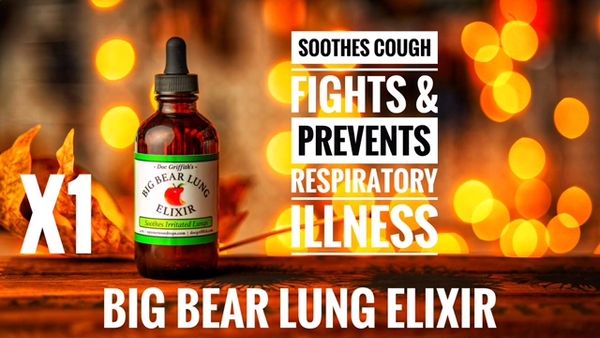 Lung Personal Pack
Tired of Having a Cough or Tickle in Your Throat? Perhaps You are Trying to Avoid or Fight Respiratory Illness? Give our oral Big Bear Lung Elixir a Try!


Big Bear Lung Elixir is a custom herbal formulation designed to support optimal respiratory health. Each 4 oz. bottle contains carefully selected extracts made from the finest organic ingredients. Our lung elixir contains no artificial flavors, colors, preservatives or fillers. 

Each 4 ounce bottle contains:
The presence of particulate matter in this product is normal.