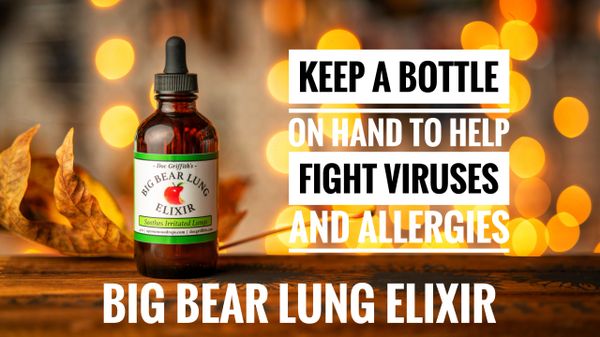 Big Bear Lung Elixir
Doc Griffith's Big Bear Lung Elixir is made from the finest, organic ingredients available. Our Lung Elixir was created for patients by Doc Griffith and he uses it daily in his practice to help his patients fight viruses and allergies.
We are proud to offer it to our loyal nose drop customers. Please send us a message if you have any questions about its use or if you would like to order more than one bottle.